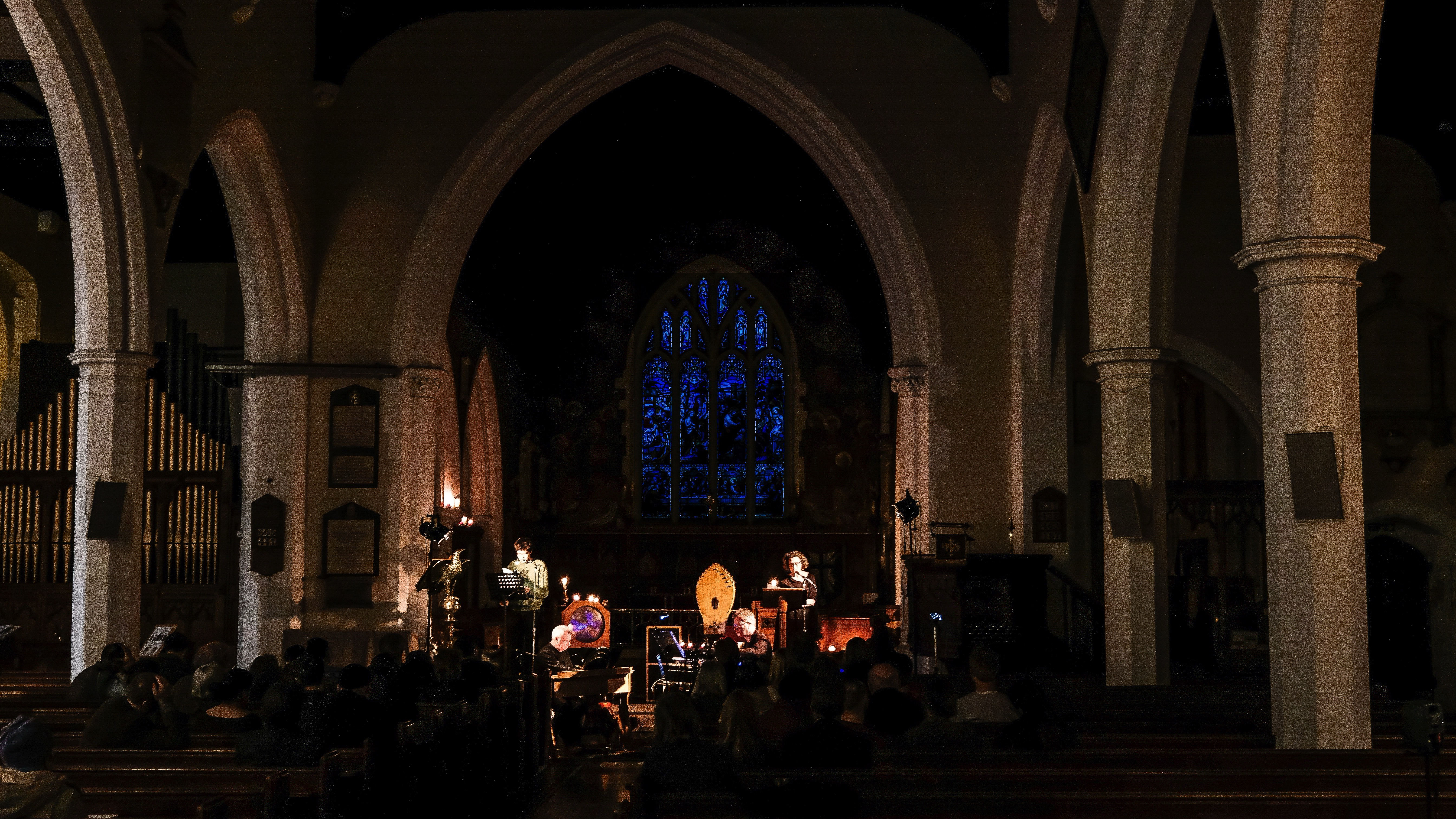 An innovative music and poetry performance series conceived and performed by Cheryl Moskowitz and musician/sound artist Alastair Gavin and their guests.
The Sessions feature a changing line up, with a guest poet and musician collaborating with Cheryl and Alastair to create a special one-off performance.
With special lighting, electronics and a surround sound speaker system, the meeting place of spoken word and music; voice and soundscape; poetry and song; is opened up and explored to create something uniquely atmospheric, immersive and memorable.
NB During the current health crisis live performances are on hold, but on 9th Apr 2020 we launched our first online stream (see the film here). Please sign up to our newsletter here for news of the next online Session,
and when we will be performing live again.